I had the day off yesterday which enabled me to get the trip report up to date and after spending time this morning rearranging my flight back to Madrid, I headed out for a ride around Bariloche. I got the best of the weather leaving at noon and getting back by 4.30 – it was cloudy this morning and it's been raining then sleeting since around 5.00pm.
I rode about 120 miles and took some photos. I'll just sub-title them and won't post a route, save to say that I haven't ridden in such winds ever. There was one occasion when I had difficulty in keeping the bike on the road such was the strength of the cross wind. I was riding at 15 degrees off the vertical a lot of the time. Anyway here are the photos: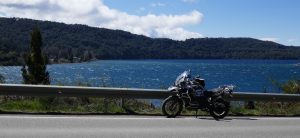 This is the big lake – not a reservoir – that San Carlos fronts onto.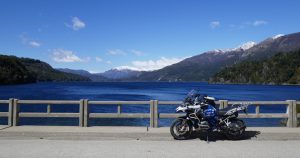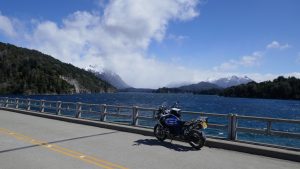 A small lake largely surrounded by Lago Nahuel Huapi
Then I rode up to Villa Catedral where Bariloche's ski resort is situated. A small part of the mountain is still open but this week is the last of the season.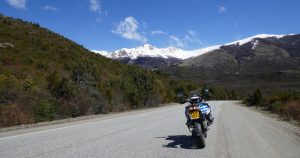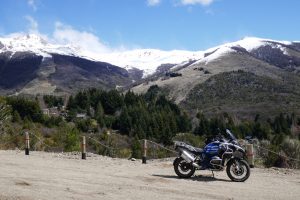 and a closer view of the slopes: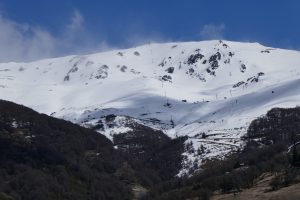 On the way down there was a nice view over Lago Nahuel Huapi: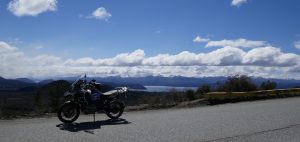 It looked a nice place to ski.
Next I headed back down Ruta 237 to check out the road up to Lago Traful.
First I stopped at Antifeatro – the amphitheatre – a natural bowl: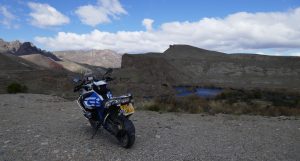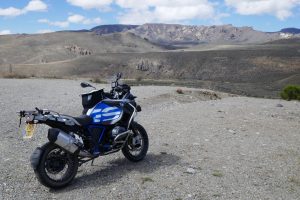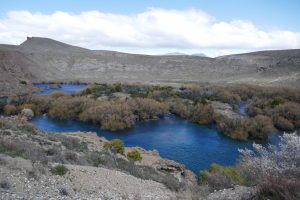 This last photo doesn't do justice to how clear the water was – this is the Rio Negre which flows from Lago Nahuel Huapi.
Then a little further on tp the entrance of the road to Lago Traful which is an unmade road but which looked OK. I might explore it further tomorrow.
Finally two photos of the rock formations near the entrance to the Traful road: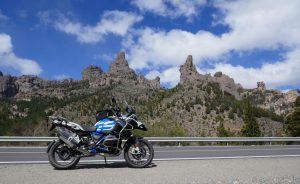 and that was it for the day. Perhaps tomorrow I will ride up to some more lakes. There are enough of them around here.